Invisory for CRM Marketplaces
Turbocharge your partner relationships to power next-level growth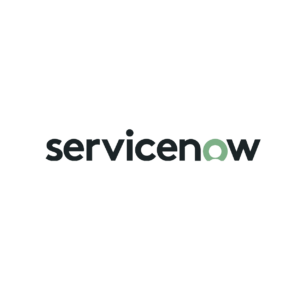 Increase your pipeline
Increase pipeline with targeted messaging, expert thought leadership and go-to-market strategies that work.
Gain valuable insights
Tap into attribution analytics on which account teams and consulting partnerships are driving the most value.
Focus on lasting success
Save your partner team time and energy while future proofing your partner program beyond a single individual with playbooks and co-sell strategies.
Fast track growth
Ramp up partner co-selling by zeroing in on the highest-value opportunities to boost sales.
"Invisory understands the importance of a successful partnership and how to effectively align on opportunities together."
COLIN, Senior Partnerships Manager, ISV/OEM
Salesforce
"Compared to figuring it out ourselves, we wouldn't have gotten anywhere close to this level of insights or speed. We saved months."
DAN O'LEARY, Director of Partnerships
Box
"The team was very knowledgeable and provided good insights to help us grow to the next level."
REY PERERA, CEO & Co-Founder
Gridmate
Whether you're a company with a brand new app, an established product, or anywhere in-between, we can help
You're just getting started
If you're just starting out, the key to success is taking a proactive approach to marketplace selling and co-selling. Here are three things you need to know:
It's hard to stand out
Your PAM has a lot on their plate. To make your mark, you need to be easy to work with and bring something different to the table. With Invisory's sales playbooks and Salesforce training, you'll not only stand out, but you'll also be primed for success.
Whole new languages to learn
Navigating CRM marketplaces requires understanding their unique languages and countless acronyms. Invisory cuts through the jargon, saving you time and accelerating your selling and co-selling journey.
You have to be prepared
If you're already seeing some success in the market, but feel there's room for improvement, remember: making data-driven decisions is the key. Formalize your approach with Invisory, and unlock your full potential.
You're ready to take it to the next level
Getting onto the marketplace is just the beginning. Once listed, success depends on how well you manage your partner relationships and co-sell activities. Here are three things you need to know.
Invest wisely for maximum ROI
Success comes from being intentional about your channel choices and then monitoring progress and fine tuning often.
Partner metrics matter
You can't manage what you can't measure. Invisory helps you keep a close eye on which partners, at the individual and account level, are engaged in your deals. This critical information can help you identify gaps, opportunities, and areas to lean in.  
Mature your metrics
Tracking metrics is only half the battle. Make your metrics work for you and empower your sales team to make better decisions. Invisory can help you get a data-driven sales process in place, document it, and enable it across your teams.
You can't manage what you can't measure
Formalizing your approach to co-selling requires insights to make data-driven decisions. Enter Invisory's Partner Success Tracker™. Head over to the AppExchange to watch a demo and learn more.